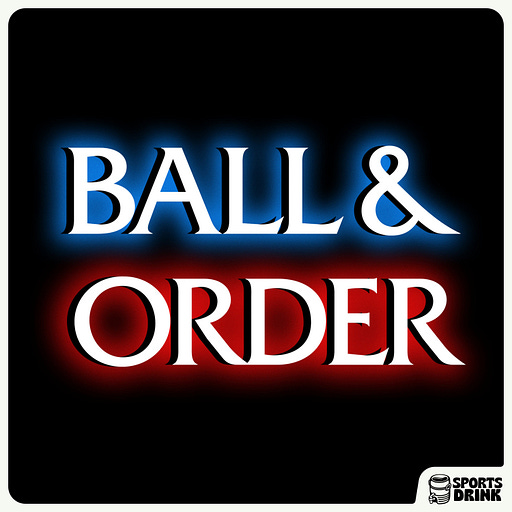 Jul 19, 2022 • 1HR 29M
Ep. 85: Donovan Mitchell Trade Destinations & Most Improved NBA This Offseason
<p>Ball &amp; Order is a weekly podcast where self-proclaimed sports historians/Attorneys Gabe Ibrahim and Alex Lange debate sports and tell historical sports stories. A Sports Drink podcast. Subscribe to our free newsletter: ballandorder.substack.com.</p>
THE BALL AND ORDER PODCAST RETURNS! Trade rumors about Donovan Mitchell, the DeAndre Ayton Saga, Kevin Durant's winding path to somewhere else, and a confusing NBA offseason have brought Gabe Ibrahim and Alex Lange out of their podcast holes (if you ignore the show two weeks ago). They discuss all of those subjects plus debate which NBA teams have actually improved this offseason.
You can listen to the podcast on any podcast app or watch it (in two parts) on YouTube.
Ball and Order is a free newsletter and podcast about basketball that strives to cover the game no matter who is playing or where they're playing it. Follow us on Twitter, Tik Tok, and YouTube. Check out my body of work on Gondola!