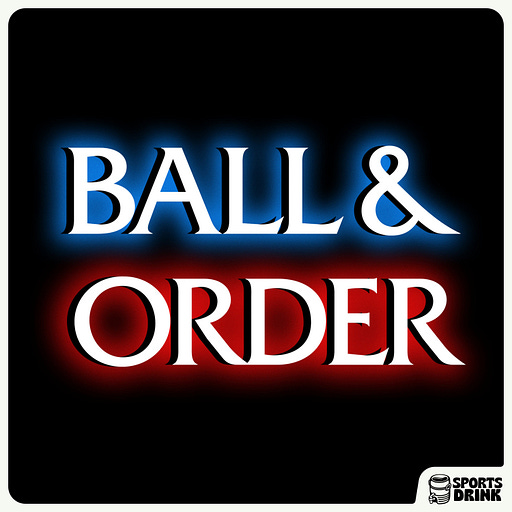 Nov 16, 2021 • 52M
Cleaning Up Cat Barf (Atlanta Hawks and Boston Celtics)
The Hawks and Celtics have been disappointing this year so we tried to figure out why and how worried their fans should be
<p>Ball &amp; Order is a weekly podcast where self-proclaimed sports historians/Attorneys Gabe Ibrahim and Alex Lange debate sports and tell historical sports stories. A Sports Drink podcast. Subscribe to our free newsletter: ballandorder.substack.com.</p>
The Atlanta Hawks and Boston Celtics came into this season with high expectations but are currently not close to reaching them. Gabe Ibrahim and Alex Lange try to figure out and provide potential solutions for Trae Young's group and Jayson Tatum's team. They also get into Cole Anthony's magical season so far, the actually good Washington Wizards, and the perpetually horrendous Minnesota Timberwolves.
Show Outline
Atlanta Hawks (1:27-21:21)

The defense is an abomination

Did the playoffs give us a false expectations of this team?

Learning how to deal with success

Ben Simmons trade?

Boston Celtics (22:21-37:11)

Does this team like each other/make sense?

Is there a plus-creator on the roster?

How do they not have any depth after years of draft capital?

Lightning Round (37:11- 52:00)

The lockout was 10 years ago

Terrance Ross is still on pace for the all-time plus-minus record.

First-place Washington Wizards

Oh no Minnesota

Is Cole Anthony an all-star?